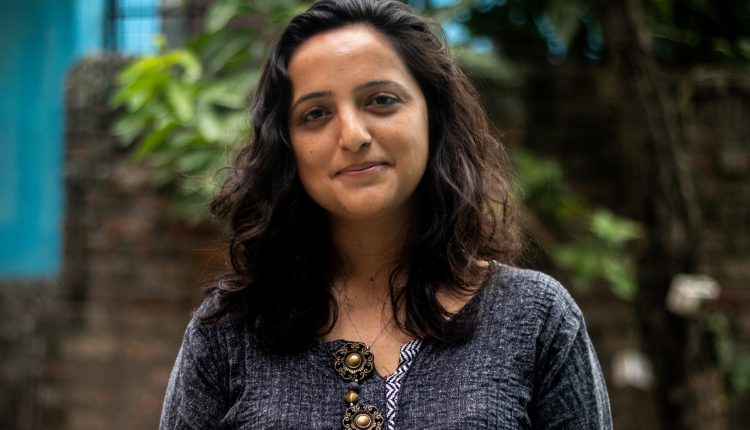 Pros and Cons of Banning Migrant Women Workers.
- Pratikshya
Pratikshya Gajurel
Migration for employment refers to the movement of people from one area or country to another for the purpose of the employment, betterment, and improvement of life and access to resources. It takes place due to various reasons such as to elude poverty, to seek economic opportunities and to improve the livelihood and health of their families. Even political and social instability within their countries can be the reason behind that.
Migration for employment conveys remarkable advantages in the form of skills, experience, and exposure, strengthening the labor force, earning and investment, cultural diversity, and contributes to upgrading the network of communities in their countries of origin and the transfer of skills, financial resources and knowledge about technology. One can also enjoy the advantage of multiple languages which can bridge on the ancient globe of human activity.
Nepali migrant labour
Figuratively, more than 520,000 labour permits were issued to Nepalese who were planning to work abroad according to a report published in 2014. Predominantly Saudi Arabia, Qatar, Kuwait and UAE, Malaysia have now become the destination of choice for Nepali migrant workers for employment. "In 2011, out of the 2.2 million Nepali migrants, over 237,000 Nepali women working outside of Nepal which about is 12 percent of the total", according to International Labour Organization.
In the context of Nepal, a significant source of income for many Nepali has been based on migration for foreign employment. According to the data presented by ILO, "In 2013/14, remittance inflows topped US$5 billion, or 25 percent of the national GDP which placed Nepal third among the countries receiving the highest proportion of remittances in terms of GDP".
Status of Nepali women migrant workers (After Ban and Its impact)
Even though Nepal's Foreign Employment Act promises an equal opportunity for men and women who are seeking foreign employment, amid one of the various laws passed over the last decades to protect female migrant workers, women under the age under 30 were ban from working in Gulf nation as domestic helpers.
In 2015, a United Nation rights official stated, "Nepal's restrictions on woman migrating for work are discriminatory and inconsistent with international law".
On the basis of that report, Nepali women had reported salaries far lower than what a broker may have assured, and along with that there were sexual, physical, and emotional abuse meted by their hirer/employer. It is understandable that the Government of Nepal has good intention to protect Nepali migrant women from the risks like economic exploitation, sexual violence and physical abuse, less paying and elongated working periods. Unfortunately, this ban has left no preferable option rather than travel in a secretive or illicit way.
The government needs to realize that this is a form of discrimination and these policies are inconsistent and should be lifted. The issue with this avenue is that the behaviour of coping with gender variance neglects the structural or systemic causes of gender inequalities. Furthermore, it has violated the freedom of women who like to opt for a selection of work, opportunities to enhance their status within their families and communities and has limited their freedom of mobility, constraints in making their own livelihood, curtailment of their pride, prevalence and earning capabilities, restraint their skill development opportunities, experiences and exposure to the world by their own sight.
Inevitably, this ban has brought confusion among female migrant workers about the current policy and procedure. Probably lack of education, lack of economic opportunity, other issues, such as marital problems and gender discrimination are the reasons for migrating abroad for work. Consequently, they are being misguided by unauthorized agents, paying extra fees without legal documentation(fake documents), through the irregular routes in an illegal way which expose them to the abusive working environment, including making themselves vulnerable to trafficking because of age ban on female migration to Gulf nations proclaimed by the Government of Nepal. So far, it violated the basic human rights of women and prevailed irregular migration.
Instead of underage banning, Government of Nepal should ease the process of migration by ensuring the rights of women to seek better opportunity and adopt the policy in the meantime to shield them from oppression and victimization. The government must acknowledge that a generic ban is not the solution to the problem. Instead, official recruitment and procedure should be transparent, affordable, accessible and efficient so that, migration for employment would also be taken as a decent job. Furthermore, the Government needs to generate information on safe and legal migration for women interested in going abroad for work, as well as a supportive environment after they return back. Therefore, the Government of Nepal's must come up with effective, protective policies must be introduced transparently, be well-publicized, and take a comprehensive and empowering approach, discouraging gender bias.